.&x7
.
.
.
.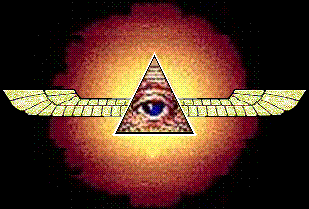 . .
The 49 Ashrams of Arcania
This is
The Official Directory of




.
Don't let your feet or your fingers do the walking
7x7 is a production of Arcania StarBase 11.8. A singular Citadel in Cyberspace directory, 7x7 is uniquely positioned to offer direct information and insight into multiple dimensions. Whether you're looking for a particular concept, ray, type of ashram, master, guru, practitioner or degeneration, 7x7 is your trusted electronic encyclopedia for comprehensive galactic, planetary and local metaphysical information.
.

7x7 eliminates the need for a pile of confusing directories and provides an examination of the 49 Ashrams of the Great White Brotherhood - differentiated by the 7 rays and the 7 planes of consciousness - with hundreds of individual references to historical and contemporary initiates.

.

.

Brought to you by the League of

.
of


.

It's Free! . It's Fast! . It's Easy! . It's Fun!


Click "Enter" to visit the Introduction

.

.

.

.

.